Quick trick will show Android users which queued up YouTube videos support captions
1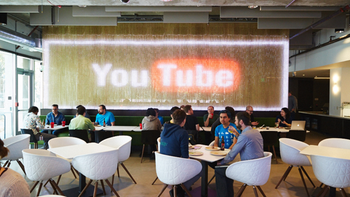 So let's say your lying in bed with your significant other and you just can't fall asleep. Maybe you're feeling excited from the upcoming Samsung Unpacked event, or just the stress of everyday living has given you insomnia. To relax, you grab your phone to watch some YouTube videos. But there is a problem; you can't find your dongle and your phone doesn't have a 3.5mm jack.
Another scenario. Let's say that you want to watch a video in another language that you don't understand. You can try to grab the context by watching the action, but that is not going to work. In fact, you'll probably miss out on the big picture and any nuances.
What about using captions? That would be the solution for both of the aforementioned situations. While not every YouTube video is captioned, you can quickly find out which ones do have the feature.
According to Android Police
, when you turn the volume all the way down on your Android phone, the videos in the "Up next" list will show a small box with the initials "CC" (for closed captions) underneath the listing info if they support captions. Stick to the videos that show the "CC" box, and you'll have no problem following along with a YouTube video regardless if you're trying to keep the peace at night, or watching a foreign clip.
While this feature is just a minor one, it can be a big help to YouTube viewers. And the interesting thing is, this might have been one of those unheralded features that no one really thought twice about until now.