Qualcomm to update the Snapdragon 810 CPU for Samsung
58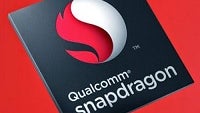 Reports that the new Snapdragon 810 chipset has been contending with heating problems has not stopped all OEMs from getting on board with the new octa-core 64-bit silicon.
LG was the first manufacturer to announce it would be using the new system-on-a-chip in the new
LG G Flex 2
. The company said it was able to work around the chip's heat emissions. While that is arguably a good sign, it could also be seen as an acknowledgment that the Snapdragon 810 runs hotter than some would prefer.
The issue has been the source of reports that
Samsung was forgoing use
of the new Qualcomm chip, in favor of its own Exynos CPU for the next generation Galaxy flagship (presumably called the Galaxy S6). However, it looks like Qualcomm is working on a redesign to address the heat emission issue and should have a solution for Samsung by March.
It is not known if that will be in time for Samsung's plans for manufacturing its new line of devices in 2015, but Qualcomm is undaunted since the Snapdragon 810 is obviously an integral part of the chipmaker's strategy.
For its part
, LG has stated that heat levels are not solely about the CPU, but how a device is also designed to dissipate that heat. The company noted that the G Flex 2 was designed with the Snapdragon 810 in mind, so heat levels have remained within what LG deems optimal.
There is some conjecture by analysts that Samsung may use this opportunity to provide wider distribution and use of its Exynos CPUs.
source:
The Wall Street Journal
Recommended Stories