Qualcomm to put new meaning in low-end phones with six new Snapdragon 200 chipsets
8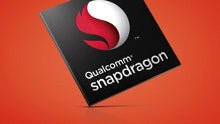 Qualcomm is the undisputed king of mobile processors, due to its expertise in packing everything together, including the full connectivity suite. Its Snapdragon 800 brainchild is marching through and destroying benchmarks, and we can't wait for the
Sony Xperia ZU
to be announced next week to gauge the real-life performance.
In the meantime, however, the Texans are not leaving the humble low-end devices hung out to dry, as it just introduced not one or two, but six new chipsets in its entry level
Snapdragon 200
family.
These are, naturally, meant for emerging markets, where cheap Android handsets sell by the boatload, but even there Qualcomm wants to set some standards with dual- or quad-core variants, supporting up to 8 MP rear cameras and 5 MP frontal ones, for instance. The phones with the new Snapdragon 200 line will also support up to 21Mbit/s HSPA+ or TD-CDMA, depending on the region, and can come in dual and even triple-SIM versions for a well-rounded suite.
Qualcomm Expands Qualcomm Snapdragon 200 Processor Tier

— Newest Additions to Snapdragon 200 Tier and Reference Design Counterpart Extend Product Offerings in Emerging Regions —

SHENZHEN, China, June 19, 2013 /PRNewswire-FirstCall/ -- Qualcomm Incorporated (NASDAQ: QCOM) today announced that its wholly-owned subsidiary, Qualcomm Technologies, Inc., has expanded its entry-level offerings with the addition of six new processors to its Qualcomm Snapdragon™ 200 class, featuring dual- and quad-core CPUs. The new Snapdragon 200 processors are manufactured on a 28nm process technology and feature key modem technologies that are important in China and emerging regions, including support for HSPA+ (up to 21Mbps) and TD-SCDMA. It is anticipated that the new processors (8x10 and 8x12), along with its Qualcomm Reference Design counterparts, will be available in late 2013 and are designed to deliver improved performance, graphics-rich gaming experience and advanced multimedia features for high-volume smartphones.

"With the expanded line of Snapdragon 200 processors, Qualcomm Technologies is building on its dual- and quad-core processor portfolio for entry-level smartphones and tablets, bringing key process technology and modem features to all Snapdragon tiers," said Jeff Lorbeck, senior vice president of product management, Qualcomm Technologies, Inc. "We are excited to offer our customers the broadest range of 3G technologies and superior performance and power-efficiency, enabling them to deliver a wide range of innovative smartphones for the high-volume segment."

The expanded line of processors delivers an optimal balance of multimedia features and modem technologies with extended battery life. The processors will have support for dual cameras, with an 8 Megapixel rear-facing camera and up to a 5 Megapixel front-facing one, as well as feature a single platform for all SIM variants, including Dual SIM, Dual Standby, and Dual SIM, Dual Active, and Tri SIM Tri Standby. The latest additions to the Snapdragon 200 class also feature: class-leading graphics performance with Adreno 302 GPU; integrated industry-leading IZat Location functionality and support of Qualcomm Quick Charge 1.0; support for the latest Android, Windows Phone and Firefox operating systems; RxD support; and a single, multimode modem enabling faster data rates, fewer dropped calls, and better connections.

Qualcomm Technologies also will be releasing Qualcomm Reference Design (QRD) versions of the processors. The QRD program offers Qualcomm Technologies' leading technical innovation, differentiated hardware and software, easy customization options, testing and acceptance readiness for regional operator requirements, and access to a broad ecosystem of hardware component vendors and software application developers. Under the QRD program, customers can rapidly deliver differentiated smartphones to budget-conscious consumers. There have been more than 250 public QRD-based product launches to date in collaboration with more than 40 OEMs in 17 countries.

About Qualcomm Incorporated
Qualcomm Incorporated (NASDAQ: QCOM) is the world leader in 3G, 4G and next-generation wireless technologies. Qualcomm Incorporated includes Qualcomm's licensing business, QTL, and the vast majority of its patent portfolio. Qualcomm Technologies, Inc., a wholly-owned subsidiary of Qualcomm Incorporated, operates, along with its subsidiaries, substantially all of Qualcomm's engineering, research and development functions, and substantially all of its products and services businesses, including its semiconductor business, QCT. For more than 25 years, Qualcomm ideas and inventions have driven the evolution of digital communications, linking people everywhere more closely to information, entertainment and each other. For more information, visit Qualcomm's website, OnQ blog, Twitter and Facebook pages.

Qualcomm, Adreno, MSM and Snapdragon are trademarks of Qualcomm Incorporated, registered in the United States and other countries. All Qualcomm Incorporated trademarks are used with permission. Android is a trademark of Google Inc. Other products or brand names may be trademarks or registered trademarks of their respective owners.