Qualcomm said to switch Snapdragon 830 orders to TSMC as Samsung production falls behind schedule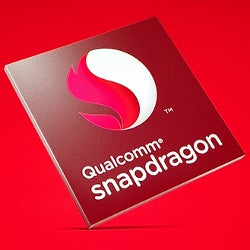 According to a new report published today in China's Economic Daily News, Samsung's 10nm production of the Qualcomm Snapdragon 830 chipset has fallen behind schedule. Allegedly, Qualcomm will switch follow-up orders to TSMC in an attempt to get the production of its upcoming high-end chipset back on track.
A few weeks ago, unofficial reports claimed that Samsung will
exclusively manufacture the Snapdragon 830 chipset on its 10nm
chip production technology. Just a few days ago, Samsung announced that it has started
mass-producing chips using the 10nm process
, being the first company in the world to achieve this feat. At the time, it looked like things are going according to plan. According to this new report, however, that may not be the case.
Unnamed insider sources quoted in EDN's new report claim that a production delay is suspected based on the fact that Android smartphone makers have yet to receive samples for the chip. Before getting to manufacture smartphones based on a new chipset, device makers need to receive chip samples so as to properly test-drive the silicon.
Virtually all high-end smartphone makers have used Qualcomm's previous 800-series chips in their current- or past-generation premium phone models. Samsung, HTC, Sony, LG, Oppo, Xiaomi, Asus, Vivo, and more are all expected to introduce Snapdragon 830-based smartphones in early 2017.
As the report notes, any potential delays introduced to this timeline will cause a severe sales deficit for Qualcomm and partner smartphone makers, as well as for the companies that produce various other components for these phones. If Samsung is indeed behind schedule with producing the Snapdragon 830, Qualcomm has no other choice but to switch orders to TSMC.
It's worth pointing out that TSMC has yet to roll out the mass production of chips using the 10nm node process, which means that the current-generation 16nm node process will have to suffice. Unfortunately for both smartphone makers and end users, such a move would equate to giving up on the extra power efficiency that the move to a 10nm node process would entice.
At this point, however, we wouldn't hurry to put too much trust in this report. If Qualcomm is indeed switching Snapdragon 830 orders to TSMC, we'll likely hear more reports about this in the near future.
source:
DigiTimes