Qualcomm removes ex-chairman Paul Jacobs from board as he pursues bid for chipmaker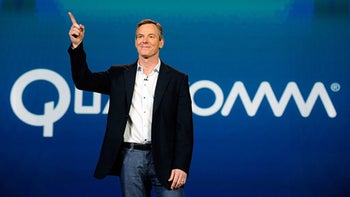 The never-ending saga of
Broadcom trying to take over Qualcomm
may have just made its first victim. Paul Jacobs, son of Qualcomm's co-founder Irwin Jacobs, was
replaced by Jeffrey Henderson
in the chairman position last week.
The decision was made after several investors complained about Jacobs' pay and said that since he has two separate roles at Qualcomm – executive chairman and chief executive, it might be confusing for employees and directors to tell who is in charge.
However, Jacobs remained a member of Qualcomm's board until recently when he expressed his wish to pursue a bid for the chipmaker. A board meeting that took place on Friday proved to be fatal for the ex-chairman's position in the company,
Wall Street Journal
reports.
Apparently, Jacobs was pretty vocal at the meeting and reiterated his wish to pursue a potential buyout after making the same proposition in a letter to the board on Tuesday. Although some of the directors tried to talk him out, Jacobs insisted that "
there are real opportunities to accelerate Qualcomm's innovation success and strengthen its position in the global marketplace
", and that these opportunities must be pursued as a "
private company
."
Before taking this radical decision, the board asked Jacobs to step down since he won't be able to do his duties as director and work on a bid for the company at the same time. Even though Jacobs disagreed and insisted that he can do both, the board took a vote and the ex-chairman lost.
Moreover, Qualcomm's statement mentions that Paul Jacobs will not be renominated to the board at the annual meeting next week after being removed on Friday.
On a side note, Paul Jacobs owns 0.13% of Qualcomm, which was recently valued at about $90 billion, so it looks like he'll have to work hard raising enough capital to even think about forwarding a bid proposal.