Qualcomm forced to play fair with competitors after settlement with Taiwan regulator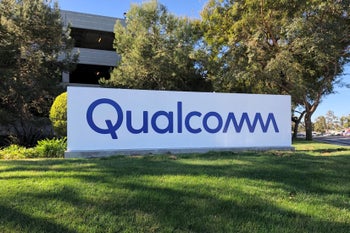 Qualcomm and Taiwan's Fair Trade Commission agreed on new conditions to replace the $778 million fine that the regulator imposed on the chip manufacturer last year, as a result of an anti-trust case. The new fine equals to about $93 million, but don't think Qualcomm got a great deal, because there's more!
The company also promised funnel $700 million into Taiwan's economy over the next 5 years in the form of investments. Part of money will be used by Qualcomm to build new manufacturing plants in Taiwan, while another will be for subsidies for local universities and investments in 5G related start-ups.
But that's not all! Qualcomm also agreed to offer fair deals on its patent licenses to competitors that want to use its intellectual properties, before taking them to court for suspected patent infringement. This part of the deal is probably the one Qualcomm is least happy to oblige to, but it was the whole reason for the anti-trust case. The company was accused of leveraging its patents and require uncompetitive fees or it would refuse to supply chips to the smartphone manufacturers altogether.
It's not all bad news for Qualcomm, however, Taiwan's FTC decided that charging royalties, based on the price that a smartphone has for consumers, is fair game. This means that companies like Apple, which only offers premium devices, will pay more for the same chips compared to brands that sell cheaper smartphones.
Now, Qualcomm will have to report to the Commission every 6 months of the 5-year period, to prove that the deals its making with phone makers are within the agreed-upon rules.
For Qualcomm that's one case closed, many more to go. The semiconductor manufacturer's dominant position in the mobile chip industry has placed it in the crosshairs of all major regulators. The Korea Fair Trade Commission has imposed a $927 million fine, while the European Commission one ups it with a $1.2 billion fine of its own. Qualcomm is appealing both of them, but so far, it's unclear if it will succeed. In the States, the Federal Trade Commission is also working on a case that involves
Qualcomm and its dealings with Apple
.
These measures are no small blows to Qualcomm, but it's up to the competition to take advantage of the fairer playing field.
source:
Reuters