Qualcomm now has its very own game studio, to launch a flagship title each year
8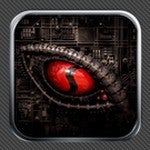 What mobile gamers might already be familiar with is
the GameCommand video game portal
. Launched by Qualcomm earlier this month, GameCommand is the place where an Android device owner can find a whole bunch of hot (and not so hot) titles optimized for Snapdragon chips and Adreno GPUs.
A lesser known fact, however, is that
Qualcomm now has an in-house game developing studio
, which is dedicated to creating such video games. And the Android titles, which it is going to deliver, will not only be tailor made for Qualcomm silicon, but will be considered flagship games. Or in other words, they will showcase the very best in terms of graphics and performance that the company's hardware is capable of achieving. However, do not expect seeing a plethora of video games coming out overnight. In fact, only one title per year will be launched by Qualcomm's game studio, the first one in the list being a full-blown release of Desert Winds.
Currently, GameCommand offers over a hundred video games, but has been downloaded less than 5000 times since its recent release. At the same time, NVIDIA's Tegra Zone has fewer titles, but has already been installed over a million times. Nevertheless, GameCommand is still in its infancy and will surely gain traction over time with the additional titles that are going to be added. Besides, a new major release for the application is on track for next month and will add features like listing by game genre or developer, along with tablet interface improvements and more.