Qualcomm may land in hot water with EU regulators
13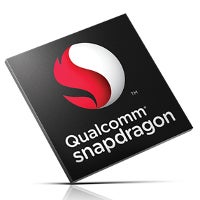 Qualcomm, the number one mobile chip manufacturer, may be the subject of an antitrust probe according to a report by Reuters. According to sources, Icera, a subsidiary of Nvidia has filed a complaint with the EU Commission in 2010, charging Qualcomm with anti-competitive practices.
The sources say an investigation may commence after the summer. If it pans out, this would be a blow to the company, as Qualcomm is eager to end the current investigation by the Chinese authorities for monopoly practices. Another probe by the EU would be damaging to its reputation and likely affect business operations as well.
It is not clear if a decision on starting proceedings has been made. The Reuters piece suggests a final decision may be some time off. This would make sense given that August is a slow month for EU bodies as most bureaucrats are away on holiday. However, it may also suggest the institutions are carefully calculating their moves. Previously, Qualcomm was under fire from Ericcson, the Swedish mobile technology giant, and Texas Instruments, a US chip and component manufacturer. Their complaints led to an EU probe into the company's practices, but it was ultimately scrapped as the two dropped their complaints.