Report: Qualcomm starts laying off workers to cut $1 billion in expenses
12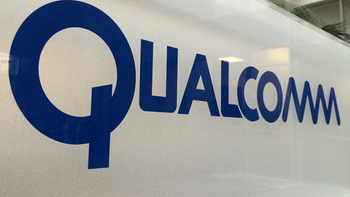 After
the president last month blocked chip maker Qualcomm from being purchased by Broadcom
for $117 billion, the company's former CEO, Paul Jacobs, reportedly starting
drawing up plans to take the company private
. But this potential transaction, if it ever happens, is still two months away by all accounts. And because there is no deal on the table at present, Qualcomm has started to fulfill a promise made in January to cut costs by $1 billion.
Today, the company that produces the Snapdragon line of mobile chips announced that it will be laying off an unknown number of employees. While Qualcomm didn't report the number of pink slips it handed out, the number was large enough for Qualcomm to file a Worker Adjustment and Retraining Notification (WARN) with the state of California. That means 50 or more employees are affected.
When Qualcomm announced that it would cut costs in the beginning of the year, it did so in an attempt to win over Qualcomm stockholders, who at the time were being courted by Broadcom. The latter offered a package of $60 cash and $10 in Broadcom stock for each Qualcomm share. The bid was raised in February to $82 a share ($60 cash, $22 in Broadcom shares) before
Broadcom dropped it by 4% to $79 a share
. That was done after Qualcomm raised its offer for auto-chip maker NXP Technologies from $110 a share to $127.50.
Speaking of the NXP deal, the $44 billion acquisition is in limbo at the moment. All countries but one, China, have given regulatory approval to the transaction. But because of the current U.S.-China trade wars, which were arguably instigated by the U.S.,
Chinese regulators might not be so quick to give the deal its blessings
. Qualcomm hopes to broaden its product line with the acquisition, lessening its dependence on sales of chips to manufacturers of mobile devices. The company has until April 25th to get Chinese authorities to approve the purchase of NXP.
source:
Reuters