Former Chairman Paul Jacobs plans on taking Qualcomm private in 2 months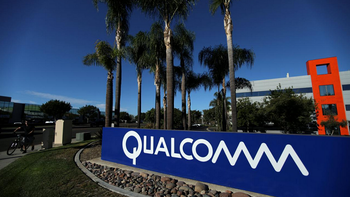 In the midst of its takeover battle with Broadcom,
Qualcomm Chairman Paul Jacobs was forced out
after he told the Board that he wanted to buy the company himself. Meanwhile, the transaction proposed by Broadcom would have had it purchase Qualcomm for $117 billion ($79 a share). That deal was eventually
quashed by President Donald J. Trump due to national security concerns
. At the time, Broadcom was headquartered in Singapore even though it was in the middle of its
just completed return to the U.S.
Now, according to a report from CNBC, Qualcomm might be back in play. Jacobs, whose father Irwin co-founded the company, is said to be talking to "strategic investors and sovereign wealth funds" to assemble a fully financed bid to take Qualcomm private in the next two months. Jacobs would run the company after the rumored transaction closes. Interestingly, one of the investors that reportedly would pony up money to take Qualcomm private is ARM. Qualcomm's Snapdragon chipsets for mobile devices use ARM's technology inside. However, ARM denies that any talks have taken place between the company and Paul Jacobs.
Jacobs is hoping to smooth things over in advance by talking to the U.S. Treasury's Committee on Foreign Investment in the United States (CFIUS). It was
an extraordinary letter released by this agency that set in motion the president's order to halt the deal
. And even though he owns less than 1% of Qualcomm's shares, Jacobs obviously knows the company well enough to earn the trust of those financing the transaction.
While Broadcom allegedly planned to shut down Qualcomm's licensing business, Jacobs supposedly feels that it is the strongest part of the company. However, it has led to several lawsuits against Qualcomm
including several filed by Apple
. And to make matters worse,
Apple is believed to have dropped Qualcomm as one of its modem chip suppliers
for the 2019 Apple iPhone.
This story broke after Thursday's NYSE closing bell rang. In after-hours trading, Qualcomm rose 3.9% to $57.35.
source:
CNBC