Qualcomm expects to make a cool $1 billion on the side from smart watches and speakers
2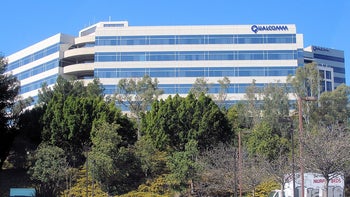 Chip manufacturer Qualcomm is best known for its Snapdragon mobile chips that power all kinds of smartphones. But in the era of smart mirrors and refrigerators, the company wants its chips in every device that has any use being connected to the internet. And it seems that will pay off nicely.
According to Qualcomm, sales from chips for smart watches and other Internet of Things devices in 2018 will bring the company more than $1 billion, or roughly $250 million per quarter. For comparison, in Q2 of 2018 Qualcomm's total revenue was $5.6 billion.
Besides mobile processors, another Qualcomm specialty are modem chips that allow devices to connect to wireless networks like Wi-Fi or 4G. Popular application for those are wireless security cameras, that you can keep an eye on through your phone. Qualcomm's executives are expecting 2018 to bring 120% increase in sales for this type of product, compared to last year. Overall, the company is currently focusing at the market of smaller internet connected devices rather than fridges or washing machines. According to the released information, Qualcomm chips can be found in more than 200 wearable devices and 1,300 wireless audio accessories – speakers, headsets and so on.
The chip manufacturer started looking for alternatives after its
acquisition of Dutch company NXP Semiconductors
fell through and now has to find other ways to improve sales numbers. The company is expecting to bring around $5 billion from products other than its mobile chips.
The Internet of Things is likely to expand rapidly in the following years and Qualcomm is planning to be on the forefront of it.
source:
Reuters