Qualcomm wants to see the Intel chips inside the 2018 iPhones
14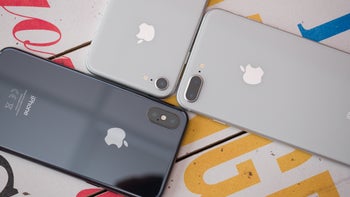 You have probably heard about the Apple-Intel-Qualcomm court intrigue that's been going on for a while now. In case you haven't, here's a rough round-up: Last year
Apple sued Qualcomm
, saying it wants too much money to license its products to Apple. Qualcomm decided to retaliate by
suing Apple for patent infringement
, going as far as seeking a ban on sales of iPhones in the States. Then Apple decided to strike back by
choosing Intel for some of its parts
instead of Qualcomm. Qualcomm suspects Intel is now also infringing on its patents and wants to see technical information about Intel's chips to make sure there's no infringement, which of course is what Intel claims. Now back to current events.
Qualcomm wanting to see "...source code, High Level Architecture Specifications, and schematics..." of a competitor's products might sound absurd, but apparently, during meetings and in written communication between both companies, Intel agreed to provide the requested documentation. Qualcomm was happy with that, so it waited for Intel to make good on their promise.
That was two months ago, and it seems that Intel has no intention of sharing schematics and technical specifications with Qualcomm, unless forced to by the court. Qualcomm is trying to do just that and last week filed a motion in the district court of Northern California to compel compliance from Intel. To show some good will, Qualcomm decided to "only" request information about the chips that will be in Apple's 2018 phones, not for all models since 2016 as it was initially discussed. Now it's up to the district court to make a decision on the motion.
While this simplification makes the situation sound like two kids arguing, we should remember that there are billions of dollars at stake for each company involved. Something tells us that we'll see a few more episodes of this saga before the final decision is made.
via:
Cnet
Recommended Stories