Qualcomm backing development of a new mobile benchmark standard
13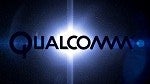 In light of allegations that some manufacturers are fabricating benchmark tests to make their gear look and smell like a rose when in reality it might actually smell like something else, Qualcomm is backing an effort by Berkeley Design Technology Inc., BDTI, to create new and independent user experience rating scheme for mobile devices.
There have been some assertions that Antutu favors Intel based architecture, so this backing by Qualcomm is arguably not without an agenda.
According to BDTI, "Many existing mobile benchmarks do not measure attributes relevant to consumers and can be easily manipulated. There is a striking lack of mobile benchmarks that measure actual user experience. Our user-experience-focused tests will include real-world measurements of application performance, battery life, and data transfer speed and delay."
The new standard will be designed solely with mobile technology in mind and the benchmarks will note common scenarios rather than complex equations. Qualcomm states this solution is "timely."
BDTI will have an initial public device results report available later this year and there will be general availability in early 2014.
source:
Qualcomm