Qualcomm unveils new standalone VR reference design based on Snapdragon 845
2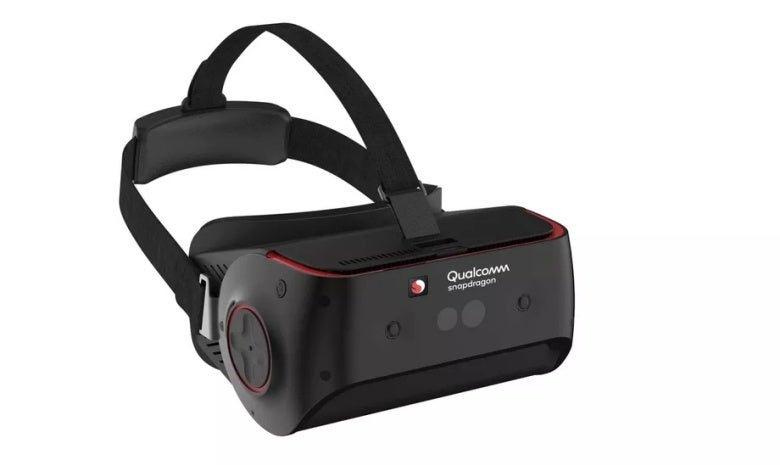 Amidst Qualcomm's latest spree of new product and feature announcements, one shines brighter than the others. That's nothing but a new reference standalone VR platform based on the Snapdragon 845 chipset. The main pillars that the new VR platform stands are low latency, high frame rates, and smooth head tracking performance, Qualcomm says, ticking all important boxes for immersive virtual reality experience.
One of the more intriguing features of the platform is a new functionality dubbed Adreno Foveation, which tracks the users eyes and concentrates the highest graphics resources to the same area in order to provide the best and sharpest graphics possible. What's more, the platform introduces Roomscale, which tracks your body alongside the room you're into so as to allow you to enjoy your virtual experience without worrying for cables and stumbling into furniture. Qualcomm says this is the first such functionality on a standalone virtual-reality paltform, and we are kind of intrigued to see how it would work.
"We continue to deliver new advancements in technologies for our customers to utilize as they aim to capitalize on the growing standalone and smartphone VR industry,"
says Hugo Swart, Head of Virtual and Augmented Reality Business Group, Qualcomm Technologies, Inc.
"With the Snapdragon 845 Mobile VR Platform, we're supporting the next wave of smartphone and standalone VR headsets for our customers and developers to create the immersive applications and experiences of the future."

Boasting 30% faster graphics performance and being 30% more power efficient than its Snapdragon 835-based predecessor, Qualcomm's newest virtual reality platform sounds like a surefire winner that should really bring the VR scene a bit forward and make it way less dependable on more powerful desktop computers. Of course, demanding AAA games will require the services of a full-fledged gaming machine, but for everything else, Qualcomm's new platform should do the trick.