Qualcomm Snapdragon 815 runs cooler than the Snapdragon 810 and Snapdragon 801
43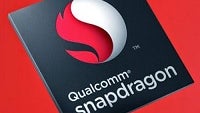 Last month, we showed you the results of a test
that measured the temperature of the Snapdragon 810 and Snapdragon 801 chipsets
as they powered separate devices running racing game Asphalt 8. The test was done to show that the Snapdragon 810 SoC was not the overheating component that it was rumored to be. During this test, and another featuring the use of the video capture feature, the Snapdragon 810 was the cooler running chip of the pair.
But worries about the chip started all over again when the
HTC One M9
was
found to be running a benchmark test at a rather unseasonably warm 132 degrees fahrenheit
. All of the other handsets in the test ran cooler including the
HTC One (M8)
and
Samsung Galaxy Note 4.
Those models hit 102 degrees and 100 degrees, respectively. The HTC One M9 was the only phone in the test that had the Snapdragon 810 SoC inside. (HTC has since sent out a software update
that lowered the temperature on the unit to 104 degrees fahrenheit
).
Now, a new test has been run internally by Qualcomm using the Snapdragon 815, Snapdragon 810 and the Snapdragon 801. The chips were placed in three separate devices with no cellular radio, a 5-inch screen with resolution of 1080 x 1920, and 3GB of RAM. Note that the absence of antennas and radios means that in real world application, all three chips will run a little warmer than seen in the test. We should point out that the Snapdragon 815 has not yet been released.
The same graphics intensive Asphalt 8 game was played, but unlike the previous test which used a medium graphics setting, this time the testers turned the dial to high graphics. As it turns out, the Snapdragon 815 ran the coolest at 100.4 degrees fahrenheit. Next came the 107.6 degrees hit by the Snapdragon 801. Running the hottest was the Snapdragon 810 at 111.2 degrees.
The bottom line is that phones using the Snapdragon 815 should not have to face the same worries by consumers about overheating. Too much heat can lead to shorter battery life and shorter device life as well. And of course, no one wants to feel like that are holding a Hot Pocket that just came out of the microwave every time they want to use their phone. There is no word when the Snapdragon 815 will start to be found inside handsets.
Thanks for the tip!
via:
STJSGadgets