Quad-core Exynos 5440 by Samsung is a Cortex A15-based SoC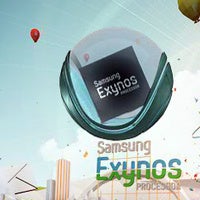 We already know a few things about the
Samsung Exynos 5 Dual SoC
, also known as the Exynos 5250. It is one of the first chips based on ARM's
Cortex A15 processors
and it is paired with Mali T604 GPU – a very potent hardware combo that should outperform even some of the quad-core chips in use today. However, this isn't the most powerful piece of silicon that Samsung is currently developing.
Evidence suggests that a Samsung Exynos 5440 is already in the works. This new SoC will be of the quad-core kind and will also utilize Cortex A15 processors. All this lines up nicely with the rumors about a
new 28nm chip that Samsung is currently being tested
.
We hope to learn more about the quad-core Exynos 5440 during the first months of 2013. Details about the new chip might be announced at MWC 2013, which kicks off on February 25.