Puzzle Alarm Clock is a hardcore alarm app with gentle colors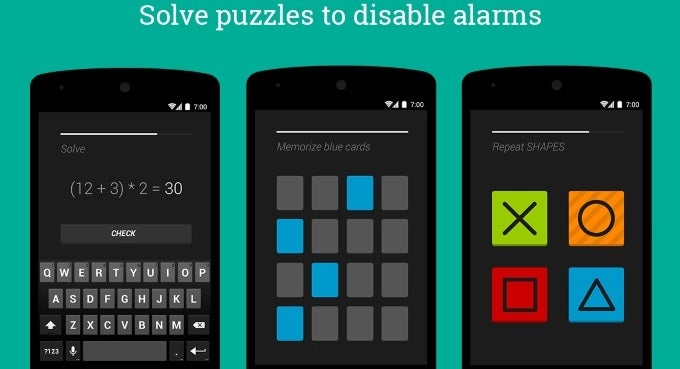 If that isn't enough to get you out of bed, the app can come up with random puzzles to solve on the alarm's onset - math problems, memory cards, captcha patterns, you name it. And you can have up to five puzzles with three difficulty levels to solve in a row - which, hopefully, won't take you an entire morning!
Additionally, Puzzle Alarm Clock can set an app to launch automatically after an alarm expires, and comes with a loud explosion sound that could wake your neighbours if you put it through an external speaker. There are also 'time to bed' notifications, 'next alarm' notifications, and the most hardcore feature ever - sending an SMS to an emergency contact in case you don't turn off the alarm in time.
Puzzle Alarm Clock is a free Android exclusive.