PureGear Apple iPhone 5/5s Retro Game Cases review
4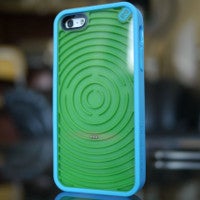 Cases have many purposes right? First and foremost, they're there to protect our beloved devices from bumps, bruises, and shocks. Heck, rather than finding a handset that has its screen shattered or sides distorted due to some kind of fall, cases help to cushion the phone from impact – essentially giving second life to them. Secondly, there's also the stylish element that's attached to some cases, since people still want something pleasing to look at.
Well, accessory maker PureGear throws in a third element with its cases for the iPhone 5/5s – the fun side. Taking us back to a time before smartphones, when kids had to preoccupy themselves with games that required physical interaction, as opposed to a game running on a phone, PureGear's latest cases for the iPhone 5/5s sprinkle on that old school fun. Looking at the collection, there's no arguing that one of them requires skill and patience, but like many of today's video games, these physical interactive game cases give us excitement as we play.
Overall, we get that trifecta combination of style, protection, and fun with PureGear's cases for the iPhone 5/5s. Indeed, they all thicken the profile size of the beloved handset, but there's good reason for that as the games occupy the entire rear casing. Best of all, all three cases below retail for $29.99, which seems to be the sweet spot for most of the interesting looking cases out there.
source:
PureGear
PureGear Undecided case
Are you the indecisive kind of person? You know, the kind of person that responds with "
it doesn't matter
" for most questions pointed at them. Well, if you happen to be in this particular boat, the PureGear Undecided case is going to be perfect for you, as it'll make a concrete and firm decision for you – rather than having you say things like "
maybe
." Come to think of it, the case somewhat reminds us of a magic 8-ball. Simply, you ask a question, pull down on the lever, and watch the ball traverse through the case where it'll eventually go to either the "
yes
" or "
no
" side.
PureGear Undecided Case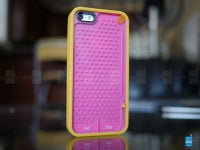 PureGear Amazing case
Now this case is pretty straightforward, and once it's been mastered, there isn't going to be as much challenge after that. Taking a quick look at the PureGear Amazing case, it's essentially a giant maze we're left to conquer. Of course, one part of the challenge is trying to figure out the perfect path to the finish line, but the other is trying to perfectly guide the ball towards the correct direction. It's fun no doubt, but like we said, it won't be as challenging once you remember the correct path to the end.
PureGear Amazing Case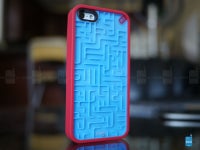 PureGear Groovy case
And finally we have the PureGear Groovy case, which is without question the most challenging game case in the collection. Why's that you ask? Well, just like the previous Amazing case, the Groovy case is a significantly simpler maze – a circular pattern to be exact. Not only is balance required with this, but it turns up the challenge by including not one, but three balls that need to be guided towards the center of the case. Honestly, it becomes maddening as we're trying to guide all three balls, which is tough on its own because of the juggling around.
PureGear Groovy Case