Project Glass bill of materials reveals it costs just $80 to make what Google sells for $1500
99+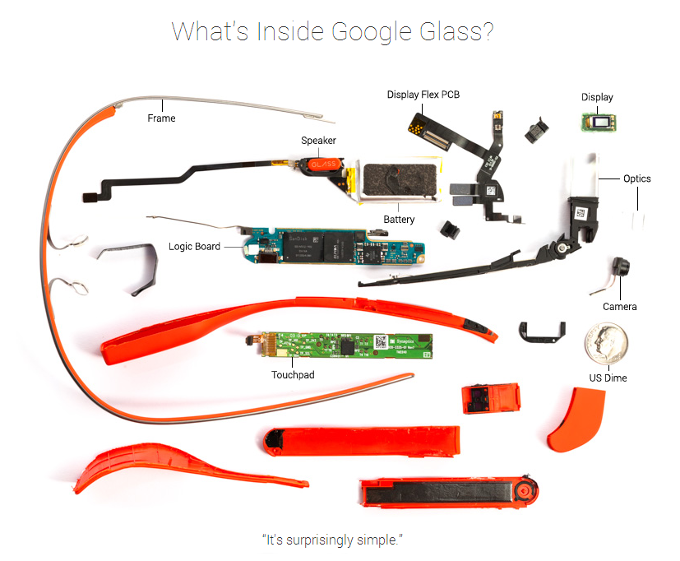 Google Glass is one of the most exciting, yet at the same time polarizing and controversial, projects by Google. Glass, a wearable heads-up display with built-in camera, processor and touch area, is not yet sold to the general public, but a select few developers can opt in (or get invites) Google's Explorers program to try it.
Glass, however, is not free - it costs a pretty hefty $1500 to those early adopters and testers. What they might not be very happy to learn is that Glass is actually extremely cheap to make. The bill of materials for Google's wearable is estimated at just $80 by Teardown.com, which took it apart and looked for the price of each part and added costs for putting it together.
Interestingly, the prism that acts as a display is said to cost just $5! Last year, another publication, China Post, suggested Glass could cost as little as $30 to make, but in either case, it's clear that Google's wearable is not all that expensive to make.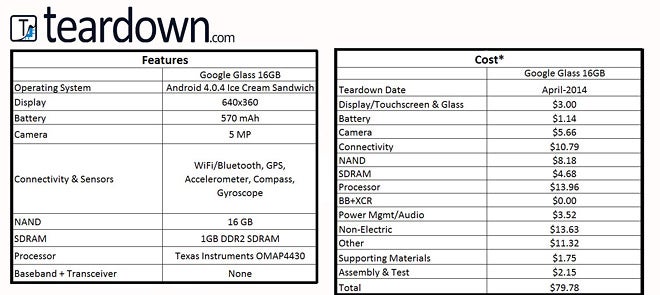 This means that Google sells Glass to developers at a whopping 95% margin, all other factors not accounted. Truth be told, though, Glass did not appear out of thin air. It's a brand new category of a device (or at least will be, if it ever gets a public release) that took years of development and research. Those R&D costs are clearly not accounted for, and nor is the fact that being a developer device, $1500 could be treated as a cost to access to that platform, not just the product itself.
Moreover, a Google spokesperson has now denied all these estimates, calling them "absolutely wrong." However, the spokesperson did not provide any further clarifications or details.
We've actually heard speculations and rumors that when (and if) Google launches Glass en masse the price will be set at the much more manageable $600. Would you buy it then?