Project Fi gives subscribers $10 Google Play credit, more promotions coming
1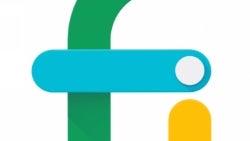 Google is in a generous mood, offering a choice of several online goodies to Project Fi subscribers. Among the greeting cards, snow globes, and games available on the Fi Holiday website, subscribers can also obtain a $10 Google Play gift code. And that's just week one of the promotion.
The coming weeks should present more content, such as games, trivia, "online gadgets", and gifts. Check back at the start of each week until the end of December to see what it has in store.
The promotion is available both to new and current Fi subscribers, so no one is left out. If this fails to get you in the holiday mood for some reason, then the Google-y Christmas poem penned by director of celebrations John Maletis which we've copied below will certainly do it for you.
'Twas four weeks before New Year's, when all through the land,
Project Fi subscribers were chatting, Pixel or Nexus in hand
As they bustled about in their holiday scurry,
Multiple networks had them covered, there was no need to worry
From hot chocolate to ice skating, joyous time with their clans,
They looked forward to bonding — and maybe a new member for their group plans!
But before the celebrations begin, with friends far and near,
Fi would like to say thanks, and help spread the cheer:
Four wonderlands scattered with treats and surprises,
Holiday fun for Fi subscribers, of all shapes and all sizes.
Enjoy this small gift, wrapped under the tree,
Click below to get started — let us know what you see!
Project Fi is a mobile virtual network operator owned by Google, providing wireless phone and data services using Wi-Fi and cellular networks belonging to Sprint, T-Mobile, U.S. Cellular, and Three. The service automatically switches between networks depending on signal strength and speed, and automatically connects to open Wi-Fi hotspots that meet certain criteria while securing data with encryption through an automatic VPN. Phone calls, if placed over a Wi-Fi connection, will seamlessly transition to a cellular network if Wi-Fi coverage is lost.
source:
Google
via
Android Police