Professor of sleep medicine: phones need automated 'bed mode' to protect our sleep
11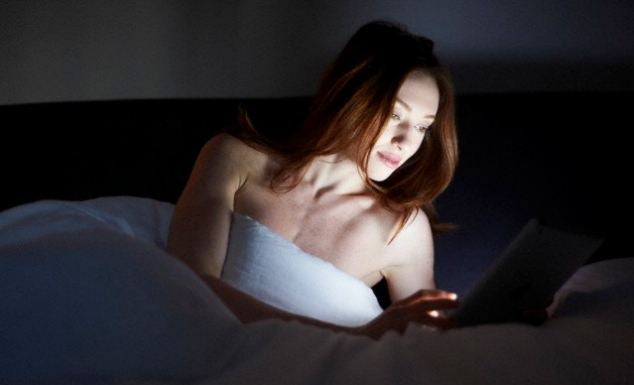 Smartphones need a built-in automatic 'bedtime mode' that would prevent them from disrupting people's sleep, according to Paul Gringras, Professor of children's sleep medicine and neurodisability, who was a part of an extensive study on the effect of night use of phones and tablets (see the source link at the bottom). Professor Gringras has worked in the field of children's neurodisability and sleep medicine for over 15 years, combining clinical and research work.
The doctor says that every new model has a 'bluer and brighter' screen, and exposure to this blue light at night is scientifically proven to throw off our natural body clock and keep us awake at night.
It could prevent you falling asleep by an extra hour
This really is nothing new: there is a number of third-party apps on Android that reduce the color temperature of a screen from the typical bluish white to a much more tolerable at night reddish cast. Google has also introduced a somewhat helpful 'Night mode' in Android 6.0 Marhsmallow that turns backgrounds dark rather than white, but it does not filter out the blue light that causes sleep problems.




Eliminating the blues from a screen at night is a huge help for our body that produces the sleep hormone melatonin. Melatonin production helps you doze off timely, but exposure to certain wavelengths of light in the blue-green spectrum, prevent the system from functioning.




Professor Gringras says that phone makers should show more 'responsibility' to protect people's sleep.




"That (brighter and slightly more bluish displays) is great for use in the day, but awful for use at night. There is converging data to say if you are in front of one of these devices at night-time it could prevent you falling asleep by an extra hour."




It's something that we whole-heartedly agree with: we all love our phones, but nobody wants to lose sleep over a gadget. The problem with third-party apps like Twilight (

Google Play store link

) is that they reach far less people, are often incompatible with certain phones, and do not enjoy low-level access to the system that would make them more efficient.



It's a shame that iPhone users have no way to protect their sleep
It's also a shame that Apple does not support any such apps and iPhone users are particularly prone to losing sleep if they text or just use their phone at night.




"It's not good enough to say do less and accept this is the world we live in, they're fun devices but we do need some protection on what they do at night-time," Gringras said. Let's keep our fingers crossed that manufacturers will listen sooner rather than later.