Production of the Asus Eee Pad Transformer is now limited to 10,000 units a month
12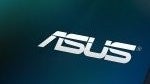 Continuing to take the Android tablet scene by storm, there's no arguing that the
Asus Eee Pad Transformer
has somewhat transcended over the competition in one easy step thanks to its
unique convertible design and low cost of ownership
. Although there were promises to see its production increased, we're now hearing word that it might be
scaled back
tremendously compared to what was previously hinted.
Still trying to keep up with
consumer demand
, Asus is doing whatever they can at this point to satisfy the growing appetite of consumers all around with their surprisingly successful Asus Eee Pad Transformer. However, it now appears as though production will be limited to only
10,000 units a month
– compared to the 300,000 that was reported to happen previously.
Apparently, the Taiwanese based company is running into
issues trying to source the supplies
required to manufacture the tablet and keyboard combination. In the near term, we can expect to see only limited quantities of the tablet, but production will increase dramatically in
June
.
Therefore, you should consider yourself extremely lucky if you happened to scoop up a unit by now. For the rest of us though, we can only drool and envy those who are flaunting the tablet.
source:
Netbook News
(translated) via
Engadget
Recommended Stories