Production of 6th generation Apple iPhone rumored to start with a change in back
81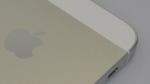 Production of the 6th generation Apple iPhone has started according to reports based on Chinese sources. According to these "insiders," there are some design changes involved in the production.
Glass has been added to the uni-body back of the next iteration of Apple's iconic smartphone
, which is being called the Apple iPhone 5 by these knowledgeable sources.
While some reports had called for a uni-body casing for the Apple iPhone, the model being produced will
include an inlaid piece of glass between the top and bottom edges
. That will replace the original design of a plain aluminum surface on the back of the handset. The current Apple iPhone 4S and the Apple iPhone 4 are both like a sandwich with Gorilla Glass covering the front and back of the models. The new design has a backplate that will be only partially covered by the glass material. Speculation has the change being made due to an
increase in the display size to 4 inches and a change in the aspect ratio to 16:9
.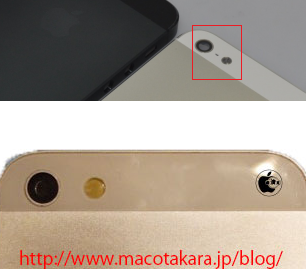 The microphone hole between the camera in an earlier picture (top) is not seen in the newest photo of what is alleged to be the next Apple iPhone chassis
The latest pictures of what is claimed to be the chassis of the new iPhone appears to be
missing a small hole between the camera and the LED flash
which some believe is being used a microphone for video. Sources say the hole is still there, but is too small to be seen with the naked eye. The hole can also be seen on leaked photos of
what is claimed to be samples of the engineering mold
The sixth generation Apple iPhone is expected to launch in late September or early October. There is thought that Apple wants to release the phone as early in September as it can
in order to have the phone ship during Apple's fiscal fourth quarter which ends in September
. Last year's launch of the Apple iPhone 4S in October forced the Cupertino based firm to
account for the launch of the phone in the first fiscal quarter of the current fiscal year
. This led to an unexpected shortfall in earnings for the fiscal third quarter which momentarily stunned Apple's stockholders.
source:
Macotakara
(translated) via
AppleInsider