Pro-tip: Get an unlocked GSM Galaxy Nexus for $685
10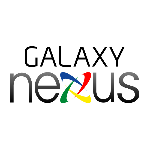 If you have been waiting patiently for the GSM version of the Galaxy Nexus to arrive, you may have been tempted by the various stores offering imported versions for $750 or more, but a new coupon will get you quite a savings.
Negri Electronics is offering the GSM Galaxy Nexus for just $730.50, but even better than that if you
use the coupon code "VZSucks"
, you get an additional $45 off, which brings the total cost to just $685.50, and there is an option for free shipping. It's nice to see that even retailers are picking up on the outright anger at Verizon and are using it for promotions.
Smart money says that the full retail price of the Galaxy Nexus will be somewhere around $600-650, so this is a far better version of the "early adopter" tax than what we've seen with some other listings for the Galaxy Nexus. As the unlocked GSM version, this Nexus has a pentaband radio which will work on both AT&T and T-Mobile or any pre-paid carrier running GSM. It will
not work
on Verizon, Sprint or any CDMA pre-paid carriers like US Cellular, Virgin Mobile, Boost Mobile, or MetroPCS.
*WARNING* After a bit more digging, it turns out that the model being offered by Negri Electronics is not a US version. It is a Latin American version that comes with an AC adapter and may not include a warranty, so it may not really be worth the discount, even if the promo code does stick it to Verizon.