"Prisma is over capacity": server issues will be ironed out within the next days
9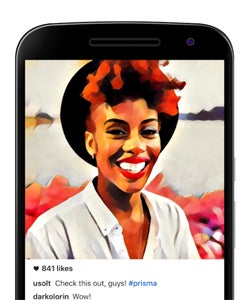 Prisma is an app that turns everyday photos into much more visually interesting everyday photos by employing complicated AI algorithms to make them look like paintings. It's a wizardry of some kind that you can learn more about in
our review of Prisma
.
Without a doubt, Prisma is one of the hottest apps this year, and once it landed on Android some days ago, it reached a boiling point of popularity that caused the servers behind the cloud-based art sorcery to melt big time. Users in the last couple of days have been getting hit with the "Prisma is over capacity" message, followed by a notification of apology from the company.
Phandroid has reached out to Prisma for a comment on the matter, and this is the answer they received:
Phandroid
: Many users are complaining about the slow processing time and timeout errors. When does Prisma hope to resolve these issues?
Prisma
: In a couple of days.
Phandroid
: We're received a lot of comments from users wondering why the processing cannot be done on their phones. Can you elaborate a little on how the images are processed and why you opted for server-side processing rather than on-device processing?
Prisma
: You need lots of GPU power, smartphones aren't capable of that yet.
Phandroid
: Are there any plans to add basic photo editing features into Prisma?
Prisma
: Neither yes nor no.
Phandroid
: Are there plans to allow full images (not 1:1 crop) in Prisma?
Prisma
: Yes, in the future.
A couple of days, huh? That's not so bad! Instagram is going to have some time to recover from the recent onslaught of heavily filtered selfies before the next wave hits. We don't even want to think of what awaits the social networks once
Prisma adds video editing to the mix
.
source:
Phandroid