Press for Android gets "huge" update with dark theme and new gestures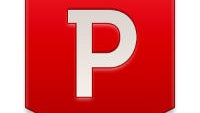 If you are the type to still be using an RSS reader for your news consumption, there is a fair chance that you use Feedly. Of course, while Feedly is a solid app itself, there are plenty of apps that sync with Feedly and one of the best that exists for Android users is Press. Press developer TwentyFive Squares tends to move a bit slower in adding features, because it wants to be careful about feature creep; but, when it does add features, it tends to be in bigger updates.
Yesterday, Press got a "huge" update which added a new theme, new gestures, and more. The themes are really the big part of this update though. Previously, the app had used a basic grey theme, but now it has proper light and dark themes. The change log claims that the light theme is "all new", but it looks more like a tweak of the old grey theme. The dark theme is quite nice though, and will certainly help while reading in bed, and help to keep your battery usage lower on an AMOLED display.
The old long-press options have disappeared and been replaced with gestures. The new gestures feel a bit more at home on a smartphone than a tablet, but work well in either case. A quick swipe from the right will star an item; and, a longer swipe from the right will bring up sharing controls and a one-tap button to save an article to Pocket or Instapaper. A quick swipe from the left will mark an item as read, and a long swipe will bring up options to mark all items before or after in the list as read.
And, if you're using a device running Android 4.4, you can even use "immersive mode" for full-screen reading. Font scaling has also been improved, and the app has been localized for more languages as well. If you're an Android user, and a Feedly user, Press is a great option. We can't recommend it higher.