Prepaid phone cards just got bank-level protection
1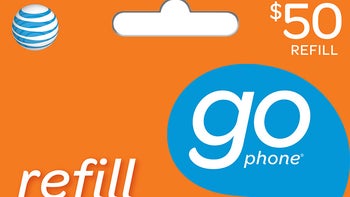 A sweeping new rule is finally
giving
prepaid phone cards the same user benefits and protections as, say, bank debit cards. The amount loaded there is now given the same treatment against fraud, unauthorized charges or errors as, say, debit cards linked to checking accounts.
It's part of a new Consumer Financial Protection Bureau requirement to issuers of prepaid cards and peer-to-peer payment services such as Venmo, PayPal, Google Pay, and even Facebook Messenger's payment options.
The amount loaded on prepaid cards is projected to hit $428 billion in 2021, and now users of such financial instruments will have more clarity about fraud protection and fee structures, such as ATM withdrawals or cash deposits.
According to Sue Brown, director of prepaid advisory service at Mercator: "
Now there is little difference between prepaid cards and bank checking accounts as far as the laws are concerned
."
Not that issuers of such cards haven't been providing the basics of fraud and other protection, but it is nice to know that you as a customer have been upgraded to a whole new legal level thanks to the new Consumer Financial Protection Bureau requirement.