Pre-orders for unlocked versions of the HTC Titan and Radar are now ready in the US
5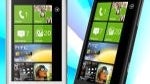 Are you simply too impatient to wait for T-Mobile to
release the HTC Radar in time for the holidays
? Or how about the massive
HTC Titan for AT&T
? Well, if you have some expendable cash just lying around somewhere waiting to be used, then you might be pleased to know that you can fetch yourself a
pre-order
for either Mango flavored smartphones right now in the
US
.
Taking a peek over at CellHut.com, pre-orders are available for the HTC Radar and Titan – both of which are stated as being compatible with AT&T, T-Mobile, Cellular One, and a myriad of other wireless carriers. Specifically, these
unlocked models
will literally cost you an arm and a leg seeing that the HTC Radar is going for
$599.99
, and the Titan is placed at a wallet busting
$799.99
.
Interestingly enough, both smartphones are actually considered to be on sale – though, it's hard to imagine with those prices. Nonetheless, if you really want to guarantee yourself a handset, or simply tire of waiting for the carriers to make a move, then go on ahead and get a pre-order.

Just don't complain later on about being drained out of your hard earned money. And oh yeah, there's no word on when they'll ship, but either way, you're guaranteed one when they're made available sometime in the future.
source: Cell Hut (
1
&
2
) via
WP Central