Potential drug buyer arrested after texting a state trooper by accident
5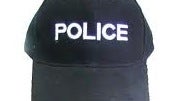 When 23-year-old Aaron Sartin of Kearney, Nebraska, sent out a text message to what he probably thought was a drug dealer, he didn't have the slightest idea that it would all go seriously wrong. Unknowingly,
the youngster texted a Nebraska state trooper instead
, and drugs was what he was asking to purchase.
But the trooper played along and kept the conversation going by texting back. Eventually, a meeting between the two was set up, and both of them met at the rendezvous point. The trooper showed up in civilian clothes, and successfully arrested the misbehaving youngster.
As you might expect, Aaron is now suffering from the consequences of his habits. He was charged with driving under the influence of drugs, possession of less than an ounce of marijuana, and possession of drug paraphernalia.
So, what is the moral of the story? Well, first of all, drug abuse always leads to nothing but trouble, but that is something anyone with common sense should be aware of. Second, do pay attention who you text to as you will probably save yourself an embarrassing moment or two along the way.