Possible Sony Xperia Z4 candidate clears the FCC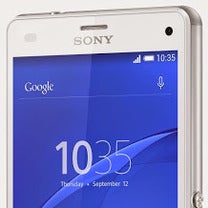 With all the Sony Xperia Z4 rumors and leaks that have piled up, it seems likely that the phone is coming sooner or later. We've seen
early renders of it
and the major blanks in
its specs sheet
have been all filled, pretty much. Before launching commercially, however, there's a hurdle that Sony's flagship will have to clear. We're talking about the handset passing through the FCC's rigorous testing procedures. But we think Sony might have this already covered.
The FCC has just approved a Sony phone with a code name PM-0780. While details about it in the papers are anything but plentiful, we know that it supports a broad range of LTE bands and that it has a non-removable battery. Furthermore, six different variants of it are being listed. They're identical in hardware, but differ slightly in the way their cellular radios are configured, presumably to be compatible network-wise with specific carriers and/or networks in different markets.
The phone's dimensions are also listed in the FCC papers. It measures 73 by 146 millimeters (2.87 by 5.75 inches) which makes it almost identical in size to the Xperia Z3. In addition, the proportions line up well with the rumored Sony Xperia Z4 width and height.
Interestingly, the FCC documents confirm the presence of a microSD slot on the Sony PM-0780. Rumors also suggest that Sony won't be abandoning the feature even though certain other manufacturers have dropped microSD card support from their flagships. Last but not least, the handset is listed as running an Android build number 26.1.A.0.79.
That's pretty much all the curious data revealed by the FCC documents. While they don't confirm that the PM-0780 is the rumored Xperia Z4, the possibility of this being the case is real indeed. To learn more about Sony's next Android flagship smartphone, keep an eye on our
Xperia Z4 rumor round-up
.