Poll results: Would you buy a phone for the great selfie camera?
7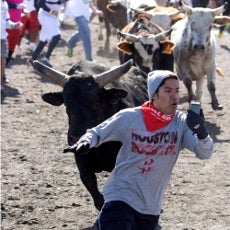 The fresh
HTC Desire Eye
, with its 13 MP front-facing camera, prompted us to ask you last week whether a great selfie shooter is now amongst your serious considerations when choosing a smartphone. In fact, the Eye is just the tip of the iceberg in the latest trend of phones with souped-up front-facing cameras.
First it was HTC with the wide-angle 88 degree camera on the
One
(M7), then a bunch of Chinese makers like Huawei started outfitting their handsets with frontal cameras that are wide-angle, high-res, or both. Samsung now also chips in with the 3.7 MP 120 degree f/1.8 aperture front snapper of the
Note 4
, Nokia announced a selfie
Lumia 730
, Sony outed a weird looking selfie accessory, and it all culminates now with the
Desire Eye
. That one has two 13 MP shooters front and rear, and both are equipped with two-tone LED flash, for the most perfect groups selfies and video chat sessions available on a phone.
It turns out that a respectable number of our more than 2000 respondents actually have a good front-facing shooter as one of the criteria when shopping for a handset - 26%. The rest indicate that they don't have that much use for it anyway. Considering that techies are not the ones that love taking selfies all the time, we'd wager to bet that the percentage of people looking for a great selfie cam in their phone is likely to be higher in the general population than amongst our readers. Still, this result shows that manufacturers are largely on the right track for paying increased attention to the frontal shooter, and equip their new handsets with bedazzled selfie cams, up to the respectable 13 MP one with LED flash on the Desire Eye.