Poll results: What is your favorite major new Android N feature?
13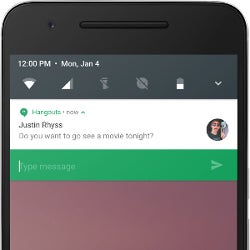 We asked you yesterday which of the major new features that come with
Android N
is the one you are most excited about, and it turned out that it is the multiwindow mode that works both in portrait and landscape, and lets you run any apps side by side, or one on top of the other, as well as copy and move data between them freely. This one got the overwhelming 46% majority, with the Quick Reply function the distant runner-up with 17%, followed by the new grouped notification feature.
Google took us all by surprise by
unleashing a preview version of its next Android 7.0 iteration, dubbed N
, to unsuspecting developers, or anybody with a fairly modern Nexus gear, to be precise. While at first look the changes from Marshmallow to Android N sounded minor, save for the system level dual window mode, when digging deeper we discovered tons of new features and improvements.
These range from relatively obscure changes, like new options for the still-hidden file browser, to pretty visible ones, like grouping notifications by app in the status bar, or adding a bunch of toggles in the quick settings shade. Google also gives us the ability to swap apps simply by double-tapping the overview button, or to copy and paste freely between two open windows.
Granted, most of these features are borrowed from existing manufacturer overlays or custom ROM efforts, but having them integrated on a system level is a whole different ballgame.