Beta testers to get Android N OTA updates, manual flashers won't
16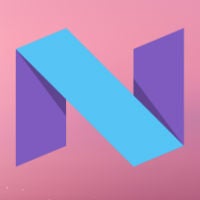 Google surprised us with a
preview version of Android N
earlier today and there is a lot to tell (we're installing it on a Nexus 9 right now to give you the full scoop). But, we need to warn you early adopters that you have to be careful how you get your version of Android N or else you may not get over-the-air (OTA) updates.
Although Google has released the proper system images for the Nexus 5X, 6, 6P, 9, Player, and Pixel C for those of you who like to manually update your devices (and, if you're that kind of person, you know where to find those images). However, if you choose that route, you will not get OTA updates, according to Google. On the new Android beta page, Google notes: "if you manually flashed Android N on your device by downloading the image from developer.android.com you won't receive OTA updates automatically."
It seems that if you want to get OTA updates as the preview evolves into the full release, you have to join the beta program. Obviously, in order to do so, you'll need one of the devices listed above, but after that, the process is quite simple. Google claims the program is only for developers, but to get in all you have to do is sign in with your Google account on the beta page; there's no need to prove you're a developer. Once there, your eligible devices will be listed (as you can see below).
Choose your device to enroll and (almost instantly) you'll get a notification on that device that you have an update from the Android Beta Program. The update image is just over 1GB, so be sure to clear out space. Obviously, keep in mind that this is a preview image, so there will be bugs. And, Google notes that if you opt out of the beta, all your data on that device will be wiped, so be sure to backup anything you need before rolling back.