Poll results: Samsung Galaxy S5 Prime, LG G3, or HTC One M8 Prime - which one you'd rather have?
99+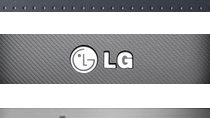 Last week, we ran
an unusual poll
, asking you to choose between three unannounced high-end smartphones:
LG G3
,
Samsung Galaxy S5 Prime
, and
HTC One M8 Prime
. Of course, we didn't pick these three handsets randomly. We did it because it appears that they have a lot in common, including Quad HD (1,440 x 2,560) displays measuring more than 5 inches, 3GB of RAM, and metal-based designs.
Surprisingly or not, our readers' favorite unannounced flagship smartphone among these three is the LG G3. From a total of 5,089 voters, 2,077 (40.81%) said that they're looking forward to having LG's handset rather than the other two devices. Next comes the HTC One M8 Prime, with 1,782 votes (33.96%). Finally, the Samsung Galaxy S5 Prime is the least favorite among the three, being in the minds and hearts of only 1,284 voters (25.23%).
Since we published the poll,
LG confirmed
that its G3 would be officially announced later this month,
on May 27
. We're thinking that the company is planning to start selling the handset shortly after that, so we might see it in stores in June. That's also when the
Samsung Galaxy S5 Prime could be released
- if we're to believe the latest rumors. As for the HTC One M8 Prime, this is expected to be introduced in September. But that doesn't mean it won't be able to give the LG G3 and Galaxy S5 Prime a run for their money.
Naturally, it's hard to say if our poll's results will reflect in how many sales these three upcoming flagships can garner. Some of our readers may change their mind once the smartphones are announced and we get to know everything about them. But we'll see what happens later this year, right?