Samsung Galaxy S5 Prime, LG G3, or HTC One M8 Prime - which one you'd rather have?
85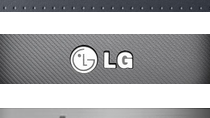 Have you heard? Samsung and HTC are reportedly getting ready to release two new Android flagship handsets currently known as the
Galaxy S5 Prime
and
One M8 Prime
, respectively. While their final and official names may not include the "Prime" part at all, it looks like the two devices have a lot in common anyway. And they also have a lot in common with the
LG G3
(allegedly pictured
here
and
here
), which should be the first among them to be announced - most probably
on May 27
.
It's said that all three upcoming flagship smartphones will offer Quad HD (1440 x 2560 pixels) displays. The screens of the LG G3 and HTC One M8 Prime supposedly measure 5.5 inches each, while the Galaxy S5 Prime should be a bit smaller, apparently sporting a 5.2-inch display. Other common features may include 3GB of RAM, Qualcomm's
Snapdragon 805
SoC, and metal-clad designs.
Naturally, we're expecting the three handsets to run the latest version of Android - although their UIs will definitely be different, thanks to each company's software customization.
We're curious to know which of the three devices is the one that our readers are looking forward to owning the most. Of course, some have already bought a flagship smartphone this year, while others are certainly waiting for something else. But folks who are not interested can simply skip voting in the poll bellow (though they are free to use the comments section to let us know why they're not interested in having any of the three handsets).