Poll results: How often do you play games on your mobile device?
15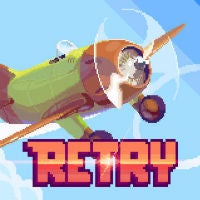 Whether it is a casual Angry Birds session to relieve the stress while you wait in front of the dentist's office, or a full-scale Modern Combat 5 endeavor, we've all been known to dabble in mobile gaming every now and then. And, yes, playing Tetris or word puzzles counts, too. There have been numerous studies how casual gaming improves focus, cognitive abilities and fine motor skills, while other studies list the perils of spending countless hours killing zombies or racing the track clock.
As everything else around, gaming is good in moderation, that's why we asked you how often do you do it on your mobile device, be it a phone or a tablet. Some of us only fire up the latest craze like Flappy Bird out of curiosity, others mow virtual enemies on a daily basis, while there's a healthy chunk who don't care at all about gaming on a relatively smallish mobile display.
It turns out that almost half of our respondents are not even casual, but actually heavy gamers, being hooked on one title or another almost every day. Furthermore, a bit less than 40% say they start a game every now and then, though not every day, as they have jobs. We kid, but it's just 15% of our respondents that say they don't do mobile gaming, which, of course, doesn't mean they don't game on PCs or consoles, for that matter.