Poll results: How big do you think will the iPhone 7's display be?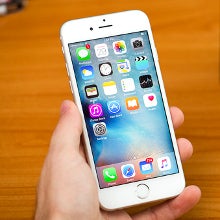 Yesterday, we asked you on your opinion about the size of the
iPhone 7
's display, and more than half of our 1273 respondents think that it won't change at all from what we currently have on the
iPhone 6s
, namely a 4.7" diagonal.
There is a significant chunk of clairvoyants who predict a larger display, though, with nearly 40% imagining a larger screen in the 4.8-5.2 inches range given. Just about 10% voted for a 5.2"+ display, as that diagonal would already be encroaching on the eventual
iPhone 7 Plus
turf, unless Apple enlarges that panel as well, but that's a thing for another poll to try and predict.
Apple usually prides itself in how manageable its phones are with one hand, and this still holds true for the
iPhone 6s
, despite that it has unremarkable screen-to-body ratio, mainly because the screen is 4.7 inches, which is pretty modest for today's smartphone standards. The company has also shown that it won't shy away from the trend for larger phones, however, as exemplified by the 5.5-inch
iPhone 6 Plus
and
6s Plus
handsets. If Apple manages to hit a better screen-to-body ratio target with the
iPhone 7
, it might very well place a bigger screen on it, too.