Poll results: Do you use your phone to follow your favorite sport(s)?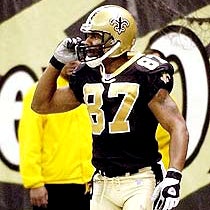 The FIFA World Cup 2014 edition is well underway, and we've already had a few surprises in the group games. Sony Xperia Z2 is the official smartphone of the tournament, and you can bet that there are now
plenty of apps out there that allow you to follow the World Cup on the go
, or any other sports, for that matter.
That's why we asked you last week if your phone often becomes the go-to source for the latest on your favorite sports team or individual athlete. Are you obsessed to the point that you have apps which push notifications to your status bar each time your team scores, or do you prefer more traditional media to get your sports fix? It turns out that more than half of our respondents use their mobile device on a regular basis to follow sports, while another quarter and change use it every now and then for the same purpose. Less than 20% of our respondents say that they've never used their mobile gear to follow their favorite sport or athlete, or it might be that they aren't all that interested in sports in the first place. All in all, the results show that when it comes to sports, our phones have become an indispensable part of the experience, just as they have with many other things in our daily routines.