Poll results: Do you care about the viewing angles of your phone's display?
50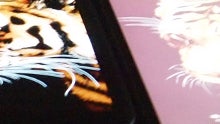 If there's ever been a tight poll we ran, this is the one. We
asked you last week
whether or not you care how good are the viewing angles of your phone's display, and, geez, was it a close result.
We were prompted for this poll by the somewhat wonky viewing angles of the
Xperia Z
, which, however, doesn't seem to be a deterrent for people to get it, compared to the superior viewing angles of recent flagships' Full HD displays, like the S-LCD 3 panel on the
HTC One
, or the Super AMOLED display on the
Galaxy S 4
.
We usually point out bad viewing angles in reviews, as it is one of the measurements for a good display, but it doesn't actually seem to matter that much for a bit less than half of our respondents, as you can see in the results below, which is pretty telling. There were also some pretty good comments on both scenarios, such as:
4. tiara6918 posted on 11 Mar 2013, 06:54
I think the question should be do you care about people seeing your phone from a certain angle/distance. For me, it's ok for people to see what I'm doing with my phone except when it comes to an extent that they'll be seeing my password or bank account.
8. Nathan_ingx posted on 11 Mar 2013, 06:59
I think good viewing angle does mean a superior screen but since i'm looking at a device head-on, i don't really care. Like Mr. Jerry mentioned, if it's a tablet or something bigger, i would really mind since it's meant for multiple audience.
51. airisoverrated posted on 11 Mar 2013, 08:29
I think there are a lot of good comments on this. It depends on what you use your phone for. Personally, I'm usually looking at my phone head on. The only time I am looking sidelong at it is when its on a table and I need to see that there is an incoming call and who it is, so most screens look good enough at an angle to see that info. If you use your phone to display video to others, this is more important. I do agree that on higher end devices the viewing angles can help intricate overall screen quality.
76. darkskoliro posted on 11 Mar 2013, 17:28
I used to think that viewing angles were just full of crap, and didn't affect my smartphones performance to me. However, after getting the butterfly i can tell you that viewing angles are an absolute yes. Its not really about how far you can view (i dont care about 180) but more about the colour reproduction at the same level. Although some phones have poor viewing angles, it is perfectly fine to use when your face is directly aimed at it. However, with many of my friends smartphones even with the slightest turn it starts distorting the colours, giving an awful experience. So yes, it does matter.