Poll results: Can the HTC One M8 take the world by storm?
36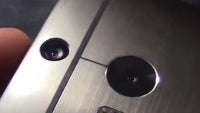 With less than 20 days left until HTC finally unveils its eagerly-awaited and hopefully much improved One M8, the moment of truth is upon the troubled Tawainese maker. A much smaller player than the incumbent, mainstream brands, HTC has nevertheless helped pioneer the Android platform as a whole, and as they say -- once a threat, always a threat.
Which is precisely why we wanted to see what you folks were thinking in lieu of HTC's impending announcement of its upcoming flagship refresh. Seeing as we've been treated to quite
some leaks
, and substantial ones, it's kind of safe to assume that some of you have already made their mind about the new HTC top shelfer. As it turns out, nearly 61% of you think that the new One will be a hit, while the remaining 39% feel it's going to be a miss.
So the scene is set for HTC to come and take the industry by storm, but this time around it'll need something more than just a critical success -- the company needs its new flagship to be a commercial success, too. More so than the 2013 HTC One, anyway.