Poll results: Black is the new black!
12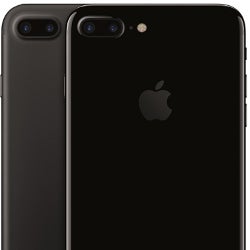 So, before the iPhone 7 was officially unveiled, we heard a lot of rumors about a new black color that's going to adorn the new Apple flagship. We even asked you in a poll whether you'd like to see a black or a blue one next, and the majority of voters
pointed at stealthy, stealthy black
. Little did we know that there would actually be two black variants unveiled!
We assume that if you weren't entirely cut off from the Internet in the past week, you probably know this — the
iPhone 7
and
iPhone 7 Plus
come in Black and Jet Black colors. The former is finished in matte, just like all the other iPhone colors, while the latter is glossy and shiny. There is no other major difference in the two, but it does seem like Apple considers the Jet Black edition to be the more "premium" one, since it will only be available in the more expensive storage options — 128 GB and 256 GB — while the regular Black will come in "pleb" 32 GB edition.
So, storage and prices aside, we were just curious to see what you think about those two colors and which one you prefer. And, surprise surprise, 64% of voters chose the regular Black. The glossy Jet Black gathered just a bit more than 30%, with most users saying they'd prefer to stay away from it because it's a fingerprint magnet, could get scratched easily (
confirmed by Apple
), and kind of looks like plastic, at least in the promo shots. Around 6% voted that they'd stick with one of the other color options — Silver, Gold, or Rose Gold. Well, the day has come, folks — black is officially the new pink!