Poll results: Android customization – how far do you go?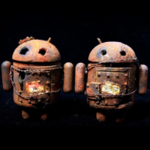 How far do you go when talking Android customization? That's what we sought to understand on Monday, and thousands of you spoke up. With the Christmas celebrations now dying out and giving way to the emotional vacuum typically reserved for the remainder before New Year's Eve, it's time we revealed the results.
By and far (55.93%), those that chose to take part in the poll are no joke when it comes to customizing their Android-touting handset and go full out – from the wallpaper and ringtone, down to the icon pack and lockscreen. Of the remaining 44.07%, a quarter limit their adventures and keep it simple with a background switch here, and a new rintone there, while the rest (18.73%) choose to delege this otherwise manual work to a third-party launcher, many of which offer customization in a number of areas.
While we can't claim to have a representative data set to argue that most of our viewership is very much making use of one of the very core building blocks of Android – the ability to tweak the experience user significantly – we could say that there's a very serious core within it that absolutely does. And that's nothing short of wonderful.