Poll: do you use Google's Duo?
13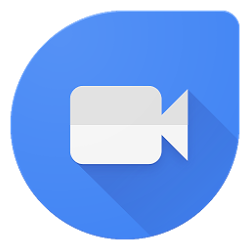 Last week,
Google's Duo
finally
became available
to the public at large. It's a video chat app, which makes it super-simple to just dial one of your contacts, introduces the feature Knock-Knock, which shows you footage from the caller's selfie cam before you choose to pick up, and promises the highest possible quality of audio and video that your connection can provide.
But is Duo late to the party? iOS users have Facetime, certainly, and the cross-platform voice / video chat scene has long been overtaken by apps, such as Facebook Messenger, WhatsApp, Viber, Google's Hangouts, and many others. Indeed, the announcement of not one, but two separate apps meant for communication perplexed us a bit, and we are still curious to see if Google will manage to make them interesting enough for the majority of users to jump on to using them.
So, we'd love to know what you think of Duo — do you use it? And do you ever see it as becoming your main app for video or voice calls? Vote in the poll below!