Poll: What do you prefer, an ultra-thin handset or a slightly thicker phone with a bigger battery?
80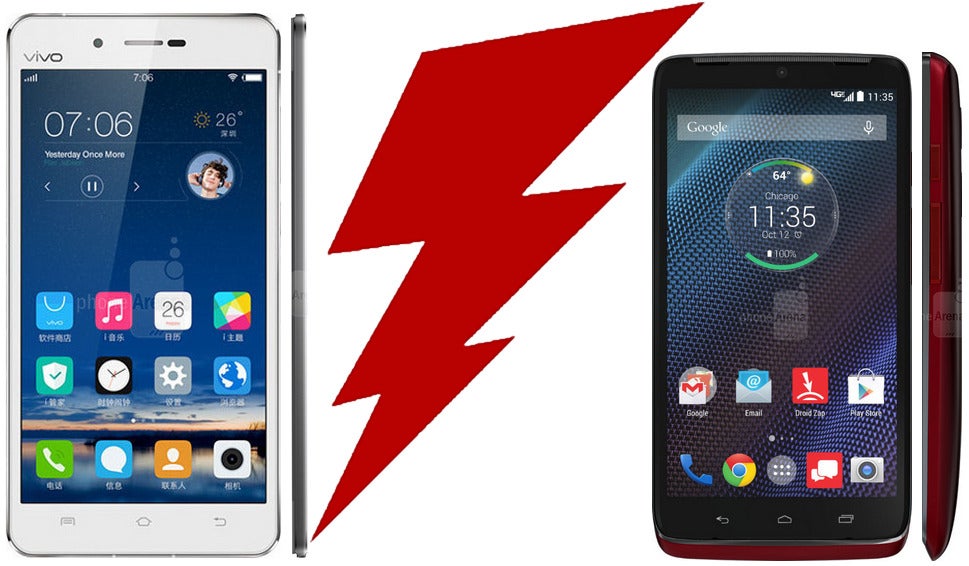 In 2014, thin was certainly in. The slimmest smartphone at the moment, the 4.85mm
Vivo X5 Max
, certainly looks stylish with its sleek razor-thin silhouette, but certain sacrifices had to be done for that. The most important one is the sub-par battery capacity of the device, which has merely a 2,000mAh juicer at the back (it's still surprising that Vivo could fit such a powerbank!).
The Vivo X5 Max is not the sole anorexic catwalk star that we saw in 2014 - Samsung, Apple, Oppo, and many other popular manufacturers decided to slim down the dimensions of some of their products to the bare minimum. In the meantime, the
Motorola Droid Turbo
arrived like an enthusiast's wet dream, donning a hefty 3,900mAh battery at its back. The Droid Turbo is
more than twice as thick
as the Vivo X5 Max.
This race will likely continue in 2015 as well. This made us wonder what do you, our readers, prefer - a device that is thin as cardboard or a phone that packs a battery with a respectable battery. Cast your votes below!