Poll: Evolution of Android - which major update changed the face of the platform most significantly?
69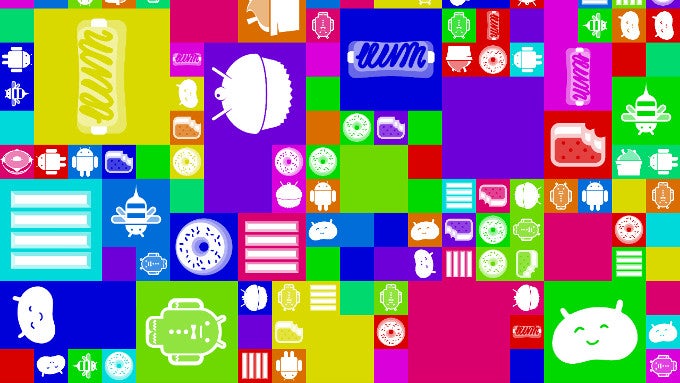 Since its debut on the consumer market all the way back in 2008, Android has gone through numerous changes -- so many, in fact, that even we, who do this thing for a living, had to refer to the change logs during the years. In any case, we started out with Android 1.0 Alpha, which introduced the core of what Android was to be, and that was followed by a number of upgrades in the six year span since then.
With Android 1.5 Cupcake, Google added support for widgets, third-party keyboards, and the ability for the system to auto-rotate depending on the way it's viewed. Android 1.6 Donut is what followed next, introducing support for WVGA resolution (480x800) screens and screenshots for apps in the Android Market. Just over a month later, Google released yet another update, Android 2.0 Eclair, with numerous (and essential) new camera features, a refreshed UI, and support for live wallpapers and Bluetooth 2.1. It then took the search giant six months to arrive at Android 2.2 Froyo, an update that really helped speed up the platform with a bunch of performance improvements and a ton of connectivity fixes and features implementations. Another six months or so, and we had Android 2.3 Gingerbread, an update that brought yet more upgrades to the UI, further improved performance, and, of course, gave us NFC and support for sensors like gyroscopes and barometers.
But while Android was flourishing on the smartphone market, up until the end of February 2011, the tablet experience it provided was pretty horrible. Google finally addressed this with Android 3.0 Honeycomb -- the only platform update that was exclusively available for tablets. Honeycomb gave us a much more logical UI for the size, along with other upgrades, like improved multitasking.
The versions to follow since, like Android 4.0 Ice Cream Sandwich (new "Holo" interface, software navigation keys, 1080p video recording) and Android 4.1 Jelly Bean (better performance with Project Butter, better camera app, lockscreen widget support) both natively supported tablets, and that continues to be the case even today. Speaking of today, those of you with a flagship from this year will likely be running on Android 4.4 KitKat, the first update to be named after a trademarked confectionery, which brought several interface design changes and immersive mode for apps. And next up? Next up we've got Android 5.0 Lollipop, the latest update that is not even yet available for consumption by the masses. But thanks to the Android L preview Google provided the world with, most of us already know what Android Lollipop will bring to the table, including the Material Design overhaul, support for 64-bit CPUs, a switch to Google's own ART runtime, and, of course, Project Volta, which should help our devices stay online that bit longer.
That's quite a few changes, right? And this is just naming the few. In a way, most of these updates all addressed some very serious challenges the platform faced at the time, but not all of them contributed to changing the face of Android for the better equally. We have our favorite here, but what's your? Which of the major updates listed above do you think changed the face of Android in the most significant ways?