Do you ever set your phone face-down on the table?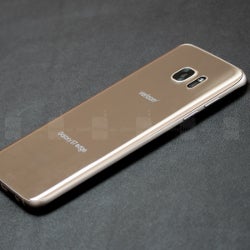 There are two kinds of people — those who often place their phone face down on their table, desk, or whatever other flat surface; and those who wince at the very sight of such an action.
And sure, both sides have their reason. Some people who lay their phone screen down will have a
screen protector
on, or a case with a lip. Others will trust that the latest Gorilla Glass will fight off any scratches. And there are those who change smartphones often, so, before the scratches become annoying, the handset is already gone. Manufacturers and app developers have acknowledged the fact that some people like to keep their phone face down when they do not wish to be disturbed and have developed software solutions that mute the phone when its turned this way.
On the other hand, purists and general smartphone aficionados will argue that even the latest generation of Gorilla Glass can't withstand some harder specks of sand that can be floating through the air (and landing on tables) and that it's generally not a good idea to have your phone's display skidding along any surfaces.
Which camp are you in?