Poll: Can the HTC One M8 take the world by storm?
83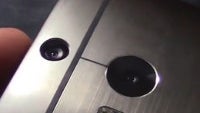 Samsung has had its turn with the Galaxy S5, and so has Sony with its Xperia Z2. LG will also probably have a go at it soon enough, but what about HTC? Once a thriving contract manufacturer, HTC has seemingly exhausted its days of glory, and is now struggling to get back on track and launch a credible threat to the much bigger incumbents. But does this mean that HTC is done for? We don't think so.
And it's the upcoming, long-awaited HTC One M8 (or the All new HTC One, if you will) that will likely decide the company's faith for the foreseeable future. HTC is in trouble, and HTC needs a winner and badly. More of a winner than the HTC One, as good as it was. HTC needs to wow people. Intrigue them. The company needs something new and fresh, something unique. And it just might have that, if you consider
the two cameras we saw in that authentic-looking video
of the phone we saw a few days ago. And while that's certainly one distinctive feature that will give HTC's PR department the munition it needs to do its part, more will be expected from the new flagship.
So which way are you leaning, folks? Do you believe it possible that HTC can exact a comeback? It is, after all, the underdog right now, and it certainly has a lot to lose. That's certainly as good a motivation as any. Or do you think that HTC, like Nokia and BlackBerry before them, has already reached a point that would make a true resurgence unlikely?