Pokemon Go's trading system is now live, gift a friend!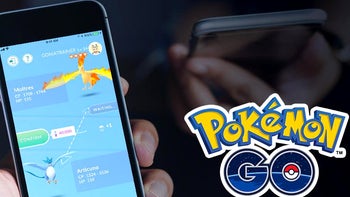 Well, well, well, the biggest update since the Pokemon Go release and the one players have been clamoring for since its inception, is finally live. Trainers, start trading Pokemon!
Not all at once, though, you have to be level 30 or above and be less than 100 meters (about 300 feet) away fromthe friend you are going to exchange unneeded Pokemon with, but you can still send them gift packages even when they are away.
Said gifts are now raining from PokeStops like candy, and you can send friends one per day to maintain and increase the level of friendship - important as the trading system requires stardust for exchanges, and the higher level friends you are, the less stardust it will take to swap critters. Make sure you don't have any level slackers in your circle, as that will reflect the stats of the Pokemon that comes your way. Here's how it works:
1. Tap on your Trainer profile, and swipe right to the new tab Friends;
2. Share your new Trainer code that appears here with someone, or input their code in the field above;


3. Tap in a Friend to check the level of your friendship, and send them a gift box;


4. You need to be closer than 100 meters (300 feet) from the other Trainer to start exchanging Pokemon;


5. You can only do one Special Trade per day, involving new for you Pokemon, Legendaries, or Shiny.