PlayStation mobile store finally launches for Sony and HTC devices
28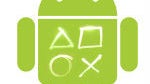 Sony had told us it was coming, and it is finally here. The PlayStation Mobile store has finally launched for the PS Vita, as well as the stable of Sony devices and a number of Android devices by the
only other partner on this plan
, HTC.
The devices that are compatible with the PlayStation Mobile store are: Xperia Play, Xperia Arc, Xperia S, Xperia Ion, Xperia Acro, Xperia Acro HD, Sony Tablet S, Sony Tablet P and HTC One X, One S and One V, as well as the One X+ when it becomes available. Users with those devices can download the PlayStation store, and will get access to 20 launch title games.
Unfortunately, the set of launch titles doesn't really have any of the big name PlayStation titles that you might hope for. Instead, the launch titles are: Super Crate Box, Twist Pilot, Rebel, Fuel Tiracas, Aqua Kitty, Defender, Underline, Samurai Beatdown, Beats Slider, Hungary Giraffe, Tractor Trails, Word Blocked, Flick Hockey, Beats Trellis, Wipe!, Nyoqix, Magic Arrows, Everybody's Arcade, Numblast, Loot the Land, Frederic – Resurrection of Music and Incurvio.
There are some good games in there, but certainly nothing on the level of a LittleBigPlanet or Uncharted, which is to be expected, but still disappointing. Now, we're hoping some other manufacturers join the program. It would be nice to see the PlayStation Mobile store on Samsung devices, or Asus tablets.
There have been some reports of incompatibility when people have tried to install the store, but eventually those bugs will be worked out. The store should be available to users in Japan, US, Canada, UK, France, Germany, Italy, Spain and Australia.