Play PS3 games on your iOS device
2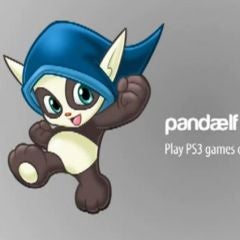 Before you get too excited, we have to warn you that the everyAir is anything but an elegant solution. But we'll leave the criticism to the end. By installing the everyAir application on your Mac or PC, you can then
wirelessly
play your PS3 games over your iPad, iPhone, or iPod Touch. So now you don't have to lug your TV around the house when you just can't be separated from your favorite PS3 title.
So now we'll get into the bad news. To use everyAir, you will need a PS3 (obviously), a Mac or PC, an HD capture card, an input interpreter (i.e. PS3 Eagle Eye Mouse), and your iOS device. It works by sending the captured information to your PC, which then sends that information to your
iOS
device. Your gestures on the screen are sent to the input interpreter, which relays them back to the PS3. So sufficed to say, this is more of a novelty hack than an elegant porting solution.
But we don't mean to criticize Pandaelf. They've done a great job integrating the iOS interface with PS3 controls. And there's surely a customer with the perfect set of circumstances. For example, now you can take your gaming outside on a beautiful day, without having to move the television. Or you can still play your games, even if someone is occupying your gaming space.
source:
everyAir
via
Electricpig